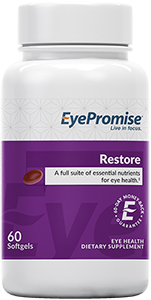 Our practice is proud to offer EyePromise eye vitamins! With formulas for overall ocular health, macular health, and dry eye, EyePromise is a doctor recommended brand with more than 25 million doses safely consumed. What's more, EyePromise eye vitamins are all natural, made in the USA from the highest quality ingredients, and feature a 60-day money-back guarantee. Ask about EyePromise when you come in for your next appointment, contact our office at 970-879-2020, or visit the EyePromise website by clicking
here
.
More About EyePromise:
EyePromise provides vitamins, technology and support to enhance and protect vision.
From driving at night to being able to read with ease, eyesight is important at every age. By supporting vision from the inside out, we help people live every day with greater clarity and focus.
Trusted – EyePromise is recommended by doctors and trusted by top athletes to perform at the highest level – everyone can experience the benefits of better eyesight.
Science-based – With a commitment to science at EyePromise, we're able to give consumers proven products – founded on peer-reviewed scientific research.
Visionary – EyePromise has been pioneering nutrition-based eye health for years. As eye vitamins grow in availability, consumers can look to EyePromise for the latest and greatest in the industry.
Quality – As more people focus on health and nutrition, EyePromise delivers a line of vitamins with quality, natural ingredients that people can feel confident about taking every day.
Comprehensive vitamins for vision health.
The comprehensive line of eye health vitamins that naturally preserve, protect and enhance vision.
---

Did you know that Age-Related Macular Degeneration (AMD) destroys central vision, is the leading cause of severe vision loss in adults over age 55, and currently affects approximately 15 million people? Due to the aging Baby Boomer population, the incidence of AMD is expected to triple by 2025. While there is no cure for AMD, and its effects are irreversible, there are both modifiable and non- modifiable risks.
Non-Modifiable Risk Factors for AMD:
Family History
Smoking (past or present)
Age

Modifiable Risk Factors:
Low Macular Pigment
Light colored skin and eyes
Unprotected exposure to the sun
Gender – females are more at risk
Obesity
Poor diet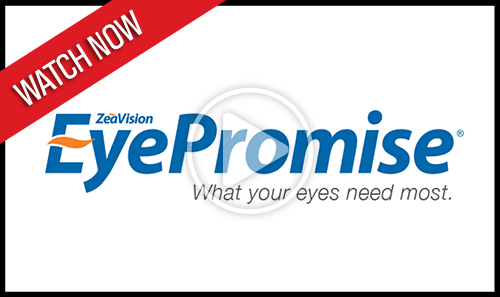 Our practice offers MPOD testing – Macular Pigment Optical Density, which measures the density or thickness of your macular pigment. As a modifiable risk factor, you can help manage AMD risks including low macular pigment. Call 970-824-3488 to make an appointment for an MPOD exam – it's fast, safe, and affordable.
---
Dry eye is a leading reason many patients stop wearing contacts.
Approximately 50% of contact lens wearers suffer from dry eye, and 1 out of 4 reduce wear time due to discomfort. Of those who do reduce wear time, it is estimated that 50% do so specifically because of discomfort caused by dry eye.
EyePromise EZ Tears attacks dry eye from the inside because dry eye is often systemic rather than a condition, and caused by inflammation. EZ Tears comprises 8 anti-inflammatory ingredients to provide dry eye relief. Fast.
EyePromise EZ Tears can:
Reduce contact lens discomfort from dry eye
Increase contact lens wear time
Minimize need for topical steroids
Provide relief from dry eye in as little as 1-2 weeks
---
QuantifEye MPODMeasurement Instrument
More than 3 million eyes have been accurately measured with the QuantifEye MPOD measurement instrument, which is utilized in our practice.
Having your MPOD (Macular Pigment Optical Density) measured is very important as healthy MPOD:
Reduces a key risk factor for Age-Related Macular Degeneration (low macular pigment)
Protects the photoreceptors in the back of the eye from harmful blue light
Can improve visual performance including acuity, light sensitivity, glare, and contrast sensitivity.
The MPOD exam takes only a few minutes, is non-invasive, and your MPOD can be re-measured in 6 months to demonstrate that supplementation can positively affect your macular health.