Written by

Eyecare Specialties
When soft contact lenses first came on the scene, the ocular community went wild.
People no longer had to put up with the initial discomfort of hard lenses, and a more frequent replacement schedule surely meant better overall health for the eye, right?
In many cases this was so. The first...
Written by

Eyecare Specialties
Ocular allergies are among the most common eye conditions to hit people of all ages.
Though typically worse in the high allergy seasons of spring and summer, some people suffer with these problems all year. This is especially true for people who have allergies to pet dander, mold, dust mites,...
Read more: Allergies are one of the most common eye conditions
Written by

The Eyecare Specialties Team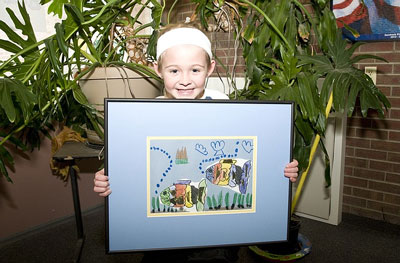 Come see over 300 pieces of local kids' art Thursday, Friday, and Saturday this week. The NEW Parent Education Center kicks off this Thursday, too! Eyecare Specialties is proud to sponsor the Cherish the Little Things Art show created by Connections 4 Kids Organization. Don't forget to check it out this week, it's a fabulous event!